Indonesia has just installed a new state-of-the-art Compression Testing Machine in one of its leading materials research centers. The machine, which is capable of

test on Containers, Masonryunits, Concrete cubes &cylinders, hollow blocksand various other materials in accordance with European/British standard, which requires a ball-seated upper platen, self-centering lower platens on EN machines. The machine is electro-hydraulically operated, the machine comprises of Hydraulic Power Pack, PC&Software, Operating Switches, Load Control Valves.
The new machine, which was developed by a leading engineering firm Hualong Test, can apply compression force of up to 3000 KiloNewtons, making it one of the most powerful machines of its kind in the world. It is also equipped with advanced sensors.
According to Dr. Peter Schmidt, head of the materials testing department at the research center, "This new machine will allow us to conduct much more precise and detailed compression testing than was previously possible. We will be able to better understand the behavior of materials under different compression conditions, and this will help us develop new and improved materials for a wide range of applications, including transportation, aerospace, and defense."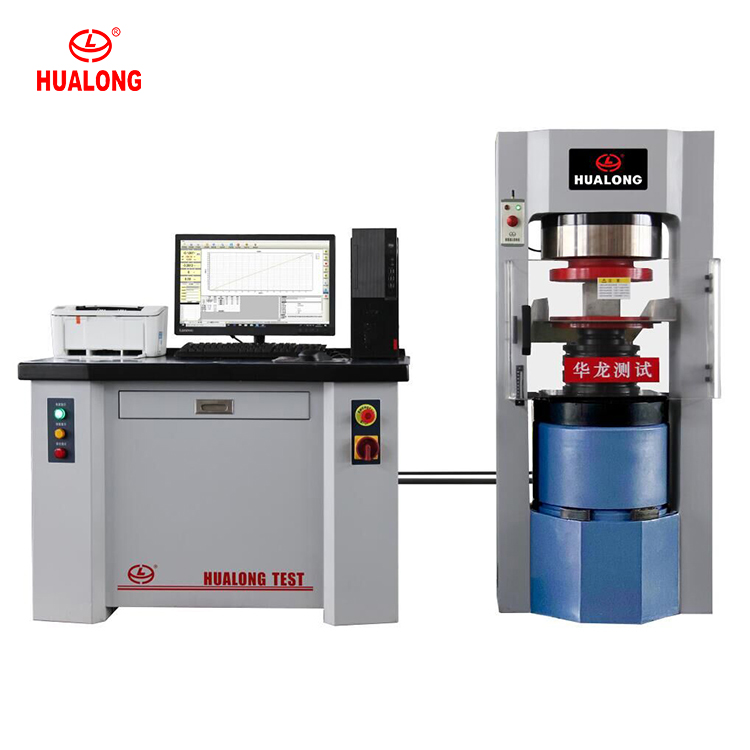 Contact: info@shhualong.com
Whatsapp: +86 17821945087