HLY-1000E computer controlled dual oil cylinder electro-hydraulic servo universal testing machine is suitable for tensile test and constant load stretching under rated test force. It can also be used for safety connection of bolts, connecting chains, high-strength links and bolts. Extension, compression and bending strength tests.
Meet the "GB/T 228.1-2010 tensile test of metal materials Part 1: room temperature test method", the electrical system has three control modes:
force control, deformation control and displacement control. In the test process, three control modes can be set according to the setting. The program smoothly switches.
The software can automatically obtain ReH (upper yield strength), ReL (lower yield strength), Rp0.2 (specified non-proportional extension strength), Rt0.5 (specified total extension strength), Rm (tensile strength), E(elasticity) Modulus) and other parameters.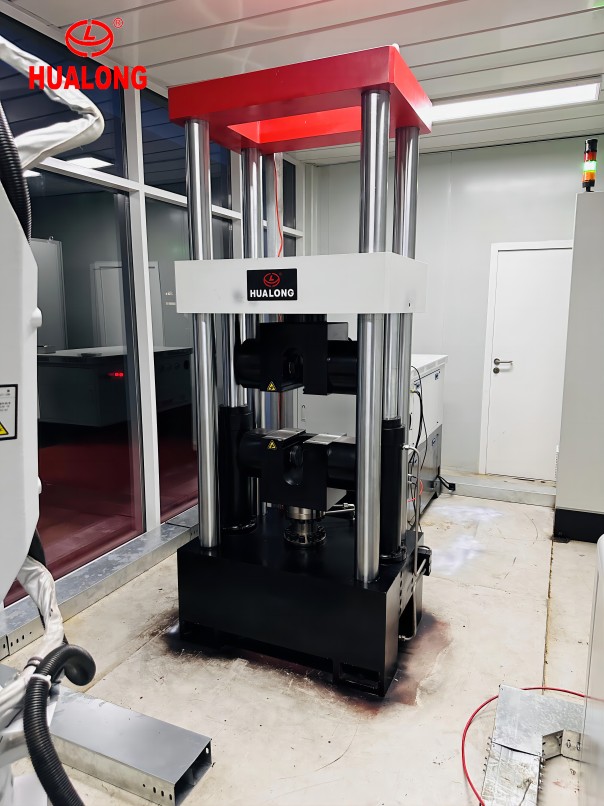 Contact: admin@shhualong.com
Whatsapp: +86 17821945087